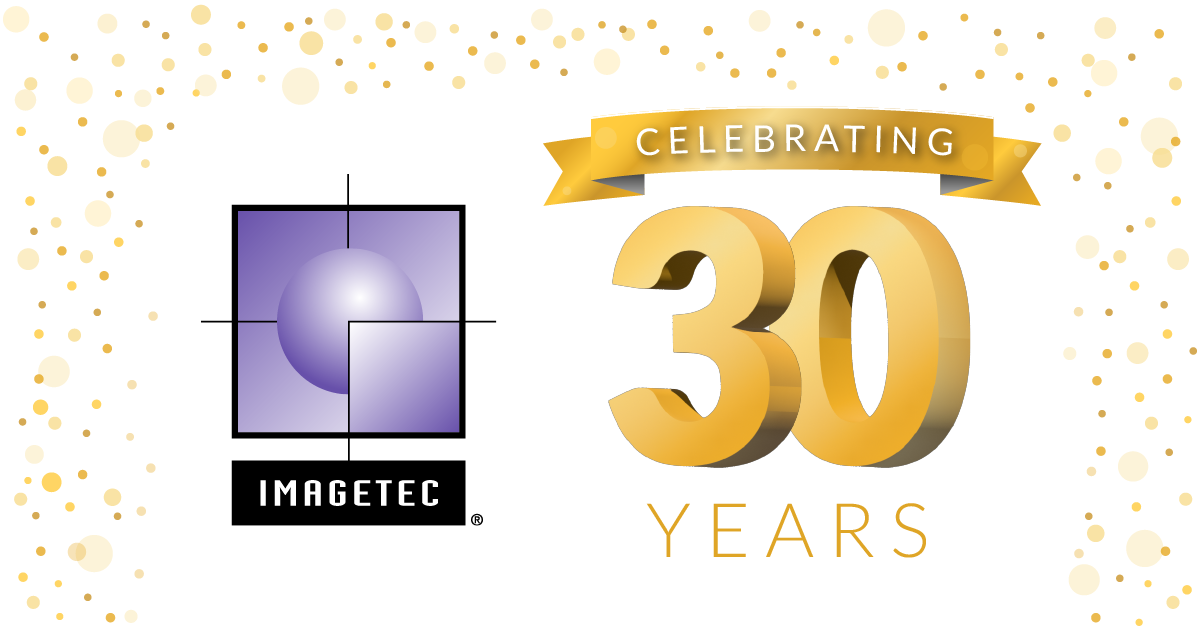 We're excited to celebrate our 30th Anniversary and we want to start by thanking our thousands of clients in the Chicagoland area. We're proud to have partnered with these businesses to provide cost-effective, time-saving technology solutions and welcome the opportunity to provide the same for your business.
To honor this achievement, we'll be announcing special incentives all year long. Subscribe to our newsletter or contact us to connect with an Account Executive so you don't miss any of these upcoming exclusive offers!
We also want to take the opportunity to announce that IMAGETEC has once again been awarded World Class Service for 2021 by CEO Juice.
About World Class Service
The distinction of World Class Service is awarded to companies that achieve a Net Promoter Score® (NPS®) of 70 or higher as defined by Satmetrix, the company that co-created Net Promoter Score. The average North American company has a Net Promoter Score of 30, so we're proud to share that IMAGETEC has a 2021 NPS score of 87!
A Focus on Service Excellence
Our nationally-recognized service team is focused on providing our clients with service excellence. We are the only dealership in Chicagoland with HP Master Certified Technicians and have been Konica Minolta Pro-Tech Certified for over 9 years in a row!
Having achieved the goal of 100% of our 20+ service technicians being factory-trained and certified as Konica Minolta Master Technicians, Loed Hardy, Vice President of Service Operations, said "At IMAGETEC, our award-winning service department is ready to serve you. Our factory-trained and certified Master-level technicians have been recognized by our manufactures for their commitment to training and professional service. Our goal is to provide you with the best customer experience."
We strive to fix it right the first time with an 87% First Call Effectiveness rate and often respond on-site to fix your machine in less than 3 hours.
View our Infographic to learn more about why you should call IMAGETEC for your next printer service.
Continuing Commitment to Service
Our management team is committed to service excellence and continuously works to improve our parts distribution policies, accountability, reaction time, and invest in training programs.
"Our commitment will be to continue our investment in providing our clients the best trained support staff for Managed IT Services, print and computer hardware available in the greater Chicagoland area. This will provide our clients proactive, fast and efficient service in the ever-changing technology requirements of their organizations." Mike Fahey, Chief Operating Officer at IMAGETEC.
If you are not receiving world-class service from your provider, contact us today to get started!